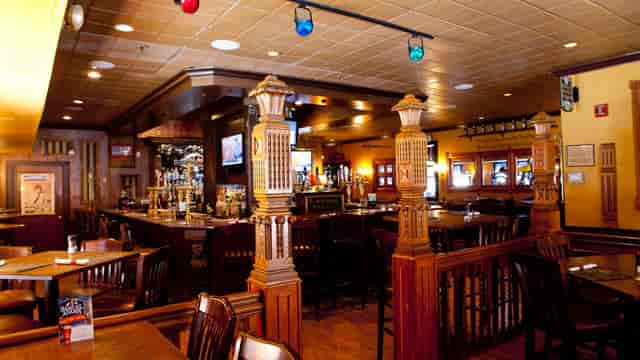 Pembroke
Pembroke BBC Restaurant and Pub: Your Go-To Place on the South Shore for Great Beer and Pizza, Sports Games, and Night Entertainment
Due to the additional expenses we are incurring during these trying times, the BBC will be temporarily adding a 3% surcharge to every bill. Thank you for your understanding.
BOGO 1/2 off all pizzas on Tuesdays! Please call to receive discount!
HOURS OF OPERATION:
12-8pm SUNDAY-THURSDAY
12-9pm FRIDAY & SATURDAY
Pembroke's central location on the South Shore is an ideal setting for the British Beer Company Restaurant and Pub. Established in 2005, this British Beer Company boasts a large and open dining room, perfect for families, as well as a custom-built bar with plasma televisions for game day.